At Moneypenny the culture is going strong whilst a large percentage of its 1,000 employees are working from home, engaged, productive and giving their all for their clients.
One of the key ways in which they are achieving this is through maximising the technology platform Workplace by Facebook which they were already using as a communications tool across the whole business. It is used to manage critical work information like company updates but can also act as the office kitchen for employees to socialise.  Moneypenny staff were already highly engaged users of this platform with 100% of the staff connected and 85% using it daily.  However even they have seen their usage increase by three times in the move to remote working as everyone's need to stay connected increases.
It is used to manage work and social matters and they have found it to be a great way to proactively distribute positive and uplifting news or messages   The employees have created lots of new 'working from home' groups where they can share cooking recipes, what exciting things their pets are getting up to and home workouts!
Moneypenny has launched many new initiatives such as virtual pow wow chats, virtual drinks, meditation sessions and virtual birthday parties. There are also video help sessions to help share tips on working and juggling families and everything else. Moneypenny is passionate about creating an open and two-way communication channel for everyone in the company and know a happy staff member will always deliver the best service and be the most productive.
"Knowing that your customers judge you by the contact points they have with your business means that you'll always end up investing in your people. You can never have unhappy staff and happy customers." explains Joanna Swash, CEO of Moneypenny.  "It's great to see that even though our employees aren't together physically, they've been together virtually, helping each other through this time."  she adds.
It is important to note the connection between employees and customers – as focus is placed on supporting the employees at this challenging time, they are also inspired to continue delivering their best for their customers.  Customers in turn probably sense employee well-being and it makes them feel good to be dealing with the company, encouraging them to continue supporting their work.
I heard someone recently talking about how you could step into a shop and just sense that it was a good retailer.  That may be so for shops but what about all the other types of businesses in our society, ones where you don't get to step into a shop.  The Good Business Charter enables businesses of all sectors to state their commitment to employees, customers, suppliers, the government and the environment and receive recognition for this.  It is our hope at the Good Business Foundation that this will help inform the public and inspire them to choose to reward responsible businesses with their custom.
Moneypenny Advice at this Time
Moneypenny was founded in 2000 and provides Live Chat, Telephone Answering Service and Digital Switchboards, managing more than 15 million calls, chats, text messages, and emails for more than 20,000 clients annually.  As the COVID 19 pandemic began to spread the company received a surge in enquiries about remote communications services as companies across multiple industry sectors tried to adjust to their staff having to work from home, or to their premises being closed with no-one to handle customer calls and Moneypenny stepped into the breech.
Since then the company has been helping companies to prepare for the post COVID economy.  CEO Joanna Swash, a regular contributor and speaker on key topics, including digital transformation, workplace culture, leadership and international growth is well placed to comment on how companies can be ready to kick start their businesses and manage new ways of working.
Here are some examples of Joanna's advice on how business can thrive in a post COVID Economy: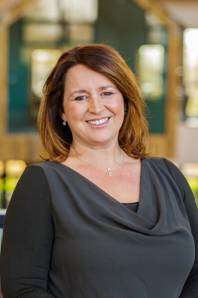 Creativity thrives on chaos – It's very easy to maintain the status quo when running a business, but a crisis like COVID 19 can lead to change, as we've been forced to be creative, innovative and adaptable. Business leaders will have learnt a lot about their business and their customers which will prove to be useful knowledge for future business development.  While inevitably some businesses will fail, entrepreneurs will start new businesses and existing companies will identify new services to develop.
Use your data to make informed decisions – It's more important than ever to analyse your business data pre and post COVID.  For example, at Moneypenny we've discovered that despite a boom in the use of social media to contact businesses, the telephone still remains the most important communication method for customers to connect with businesses, as 43% of businesses say phone calls were even more important during lockdown.
Respond to customers promptly – People are inherently impatient and as lockdown restrictions are eased, clients will go back to expecting quick responses to their enquiries calls and live chats. As enquiry levels increase and the world adapts to the new normal it will be vital for businesses to have the resource in place to cope and to get ahead of the competition.
Business Cuts, a necessary evil – No-one likes to make cuts in business, but these may be necessary to ensure business survival.  Those who enjoy gardening will know that pruning can stimulate new growth.
People value human interaction  – At Moneypenny we noticed phone call duration increased for our clients during lockdown. This is largely due to callers craving human interaction, however as restrictions ease while businesses might see call durations and volumes return to normal, the desire for meaningful human interaction will remain.   People will remember the business that made an effort to call them to inform on the status of their services under lockdown and are likely to repay them with brand loyalty
Invest in tech – we've seen a big increase in businesses using tech during lockdown, with use of tools like Zoom, Google meets and Microsoft teams booming and this is only going to continue, especially in the communications space.  The companies that embrace new tech, such as live chat bots and AI will reap the benefits.  Far from removing the human equation from business, our experience has been that tech has stimulated human dialogue, for example, use of Workplace by Facebook by our staff has led to a proliferation of online quizzes, celebrations and info sharing
Don't be afraid to outsource – many businesses might be tempted to make savings by trying to do everything themselves, but it really does pay to outsource certain functions like communications as this can be handled by experts more easily and cost effectively than you think, leaving your staff free to focus on the things they are good at.