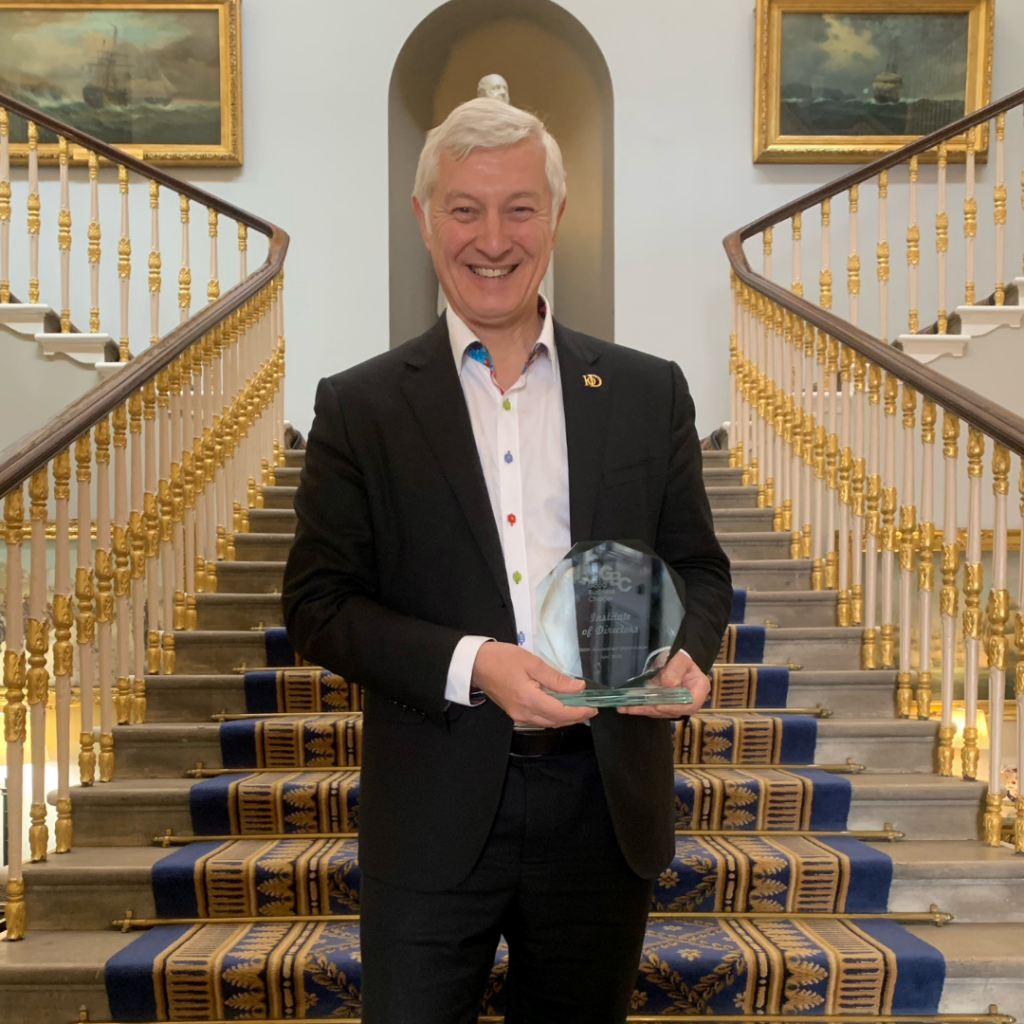 After just 2 years the GBC has accredited its 1,000th organisation
Today the Good Business Charter, set up 2020 in partnership with the CBI and TUC, welcomed its 1,000th organisation, the Institute of Directors, into its accreditation scheme. Ealing Council, Aubrey Allen and Dawsongroup plc are some of the latest organisations to join.
The Institute of Directors is a non-party political organisation, founded in 1903, with approximately 20,000 members. Membership includes directors from right across the business spectrum – from media to manufacturing, professional services to the public and voluntary sectors. Members include CEOs of large corporations as well as entrepreneurial directors of start-up companies. The Institute has a Royal Charter to support, represent and set standards for business leaders nationwide.
Jonathan Geldart, Director General of the Institute of Directors, said on joining:
"We are delighted to be joining the Good Business Charter as its 1,000th member. As part of our Royal Charter, the Institute is tasked with promoting professional competence and integrity on the part of directors for the public benefit. We believe that better directors make a better world. This initiative provides a framework for what responsible business behaviour looks like in 2022 and I would encourage businesses across the country to sign up to the scheme."
In just two years the Good Business Charter has seen rapid growth in its membership as more and more organisations want to lead the way in promoting responsible business behaviour. Large and small businesses, charities and public sector organisations are listening to calls from the general public to act responsibly and show that each of their stakeholders matter – because it is the right thing to do but also because it benefits productivity too.
The Good Business Charter is a straightforward accreditation scheme which measures business behaviour over 10 components covering real living wage, fairer hours, employee wellbeing, employee representation, diversity and inclusion, environmental responsibility, paying fair tax, customer commitment, ethical sourcing and prompt payment to suppliers. Accredited organisations must commit to all 10 components and it is this holistic, minimum standards approach that makes the GBC unique.
Entrepreneur, Julian Richer, who is behind the scheme said:
"The vision is big. We would like ultimately tens of thousands of members because this will raise the bar on business behaviour and therefore make a direct impact to employees, suppliers, customers, local communities and the environment. If investors and procurement processes start looking for GBC accreditation as a yardstick for responsible capitalism, the UK will become a better place to work, live, consume, invest and do business in."
Businesses have found the GBC an excellent framework as they embed the practices internally and communicate externally, whether they are displaying the logo in their shop window or referencing it when tendering for contracts.
Tony Danker, CBI Director General said:
"In these tumultuous times, trust in business is essential. I want to congratulate the charity for hitting such an important milestone. When companies become accredited by the Good Business Charter, they're demonstrating that they practice what they preach.
"The CBI firmly believes that good business is the only way to do business. By looking after their people and honouring their responsibilities to society, GBC organisations are playing their part in building a more competitive, dynamic and progressive economy."
TUC general secretary Frances O'Grady said:
"Decent work is the cornerstone of any healthy and prosperous economy. But in the UK, too many are stuck in low-paid insecure work. That's why the Good Business Charter hitting 1000 members is a great achievement.
"By signing up to the charter, firms are promising to pay workers a real living wage, offer fair hours, and listen to worker representatives and unions."
ENDS
Notes to editors
About GBC The Good Business Charter is a simple accreditation which organisations in the UK can sign-up to in recognition of responsible business practices. It measures behaviour over 10 components covering care for employees, suppliers, customers and the environment all whilst paying taxes according to the spirit of the law. Our aim is to inspire as many businesses as possible to change their behaviour, where required, in order to sign up, which should in turn encourage wider good business practice.
See more at www.goodbusinesscharter.com or follow us @GBCharterUK.
Jenny Herrera: 07703 453862 jherrera@goodbusinesscharter.com