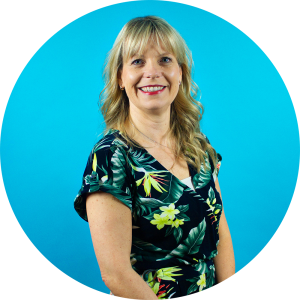 We are delighted to see GBC member Conference Care, who accredited with us in February 2021, launching a new service that calculates the carbon emissions generated by an organisations event, which will be a fantastic tool for small businesses who are working towards net zero. Each GBC accredited organisation must show a commitment in reducing their environmental impact, and we hope more organisations (GBC accredited or not) strive to reduce their carbon footprint. Consultancy Care took this to the next level with their Carbon Consultancy service, and we are thrilled to share their work.
Events agency Conference Care has announced the launch of a new service – Carbon Consultancy by Conference Care. The consultancy will enable event organisers to accurately measure carbon emissions generated by an event, provide solutions which educate, create behaviour change and deliver carbon reductions. It also offers a portfolio of carbon programmes allowing the remaining footprint to be offset if required, making the event carbon neutral.
Carbon Consultancy launches following over a year of planning and development by the agency, using their own carbon calculator – which has been assessed and validated by independent experts Carbon Footprint Ltd.
The consultancy process involves several stages including gathering initial data from the event organiser and participants, to produce an estimated footprint. Travel data will be included if there is no offset travel programme in place. Analysis of the results will be followed up by a detailed interim report, and a meeting making recommendations which specifically aim to reduce emissions at source. Once the event has taken place, the footprint will be recalculated based on final data provided, and the impact of these changes assessed. The Carbon generated can be offset and certified through a bespoke portfolio of Verified Carbon Standard projects.
Speaking about the launch, Director Chris Peacock said "We've been into sustainability for a long time, and Conference Care as a company has been carbon neutral for over ten years. But we wanted to broaden what we can offer to our customers and the industry as a whole, helping to create a more sustainably focused events industry. To me it seemed simple – you can't improve what you can't measure, which is why we set out to have the most accurate, in-depth calculator possible. Travel and Events are complex, which means that your measurement tool has to be equally sophisticated. We've then developed specific data gathering tools for the event organiser and participants, to collect the most accurate information possible in an easy-to-follow process"
Dan Hill-Morriss of Carbon Footprint Ltd added "Understanding the carbon impact of any event can be a complicated and challenging task. Conference Care's new Carbon Consultancy service, including the event footprint calculator tool, will take the pain out of this exercise for their customers and encourage more event organisers to take account of the impact and make a positive contribution to addressing climate change. With the calculator validated to the NCOS Protocol, DEFRA Reporting Guidelines and the Carbon Footprint Standard, customers can rest assured that the calculations will be as accurate and credible as possible."
A fully online version of the Carbon Consultancy is also planned for 2022. For more information or to make an enquiry visit www.conferencecare.com/services/carbon-consultancy
For more details contact –
Chris Peacock, chrisp@conferencecare.com, 07760 174440
Mark Upham, Sales Director, marku@conferencecare.com, 07548 227899
Pauline Beattie, Sales Director – Scotland, paulineb@conferencecare.com, 07760 174 442